09 Oct

How to survive the content marketing jungle?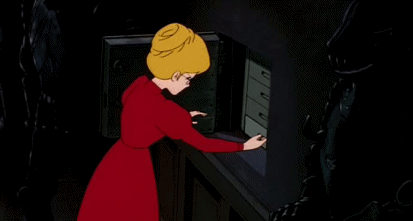 Content overload. Content clutter. Content fatigue. Communicatiespecialisten hebben er de mond vol van. Toch blijven organisaties hun publiek bestoken met content. Ready, aim,… MISS?
The Fat Lady & Invisible Puppy deelden op donderdag 4/10/2018 thoughts en cases met een bont gezelschap communicatiespecialisten onder de noemer 20 Thoughts Before Noon. [edgtf_highlight background_color="#ffff00″ color="#000000″]Het doel? Make content great again![/edgtf_highlight] De doelgroep echt raken en deze hits omzetten in relevante objectieven. Ready, aim… SCORE!
Wat hou je best in het achterhoofd voor de creatie van succesvolle projectielen?
[edgtf_unordered_list style="circle" animate="yes" font_weight="light" color="#000000″]
[edgtf_highlight background_color="#ffff00″ color="#000000″]Big rock content is een slimmere optie dan snackable content[/edgtf_highlight]


Het creëren van een big rock is een van de manieren om content overload tegen te gaan. De sleutel tot succes is immers merken 'opladen' met een big rock aan relevante content, niet met content clutter. Op die manier scoor je in Google en – kers op de taart – positioneer je je als thought leader. Valuable content leads to recognition.

[edgtf_highlight background_color="#ffff00″ 

color="#000000″]Brand-generated content kan niet doorgaan voor user-generated content (ook niet stiekem)[/edgtf_highlight]
Authenticiteit scoort. En blijft scoren. Het summum van authentieke beelden en boodschappen is het uitspelen van user-generated content. Merken kunnen dit stimuleren, maar niet simuleren. De slimme consument doorziet immers (f)authentieke merkuitingen.
[edgtf_highlight background_color="#ffff00″ color="#000000″]Contextuele elementen bepalen evenzeer je sweet spot[/edgtf_highlight]
Nieuwe technologieën, nieuwe wereld, nieuw consumentengedrag. Bij het bepalen van de sweet spot hou je als merk rekening met de noden van de klant, het merkaanbod en… contextuele elementen. Deze elementen maken het verschil bij het realiseren van een emotionele connectie met de klant. Ze duiden op nieuwe frustraties, bezorgdheden, satisfiers en maximisers.
[edgtf_highlight background_color="#ffff00″ color="#000000″]Formatdenken en customer journeys bieden een houvast in de content jungle[/edgtf_highlight]
Formatdenken – en in het bijzonder het uitwerken van content alsof je elke keer een aflevering van je favoriete serie zou ontwikkelen – en customer journeys spelen een steeds prominentere rol in het werk van de content marketeer. Met het oog op het optimaliseren van customer interactions om de customer experience te vrijwaren, is het bijzonder waardevol om customer journey(s) te analyseren en in te zetten bij het ontwerpen van nieuwe interacties.
[edgtf_highlight background_color="#ffff00″ color="#000000″]Video content marketing is meer dan wannabe-virals uitwerken[/edgtf_highlight]
Of je nu aan het begin van de customer journey awareness probeert te creëren of aan het andere uiteinde advocacy bewerkstelligt, video content kan in elke fase van de customer journey een rol spelen. Denk maar aan het illustreren van productgebruiksvriendelijkheid (consideration), het uit de doeken doen van de bestelflow (purchase), het aanbieden van tutorials aan loyal customers (loyalty). The possibilities are endless! Maar vraag dan niet om 'een video die viral gaat' wanneer je de video content marketeer brieft.
[/edgtf_unordered_list]
Mapping the customer journey
Content marketing lijkt een open doel, maar niets is minder waar. Wat wel opvalt, is dat zinvolle contentcreatie begint bij  het verwerven van diepgaande inzichten in de customer journey. Begrijp je als organisatie wat er gebeurt in verschillende fases van de customer journey, dan kan je data verzamelen die echt het verschil maakt, die tijds- en persoonsgebonden is, en die toelaat om relevante content te ontwikkelen. Of het nu gaat om video of copy, om print of digitale content.
Het kennisdomein [edgtf_highlight background_color="#ffff00″ color="#000000″]Communication journeys and touchpoints[/edgtf_highlight] wint ook binnen de opleiding Communicatiemanagement aan belang. Steeds meer organisaties, zowel profit als non-profit, buigen zich over de journey die klanten afleggen wanneer ze producten kopen, diensten aanraden, informatie oproepen,…  En deze journeys ondernemen ze zowel online als offline, wat de nodige complexiteit met zich meebrengt. In onderzoeksopdrachten leggen docenten en studenten zich toe op het gedetailleerd in kaart brengen van customer communication journeys. Het testen van innovatieve (digitale) instrumenten en frameworks om zo'n journeys in kaart te brengen, maakt integraal deel uit van de onderzoeksinteresses. Wie hierover meer informatie wenst, neem contact op met Joanna Desmet, coördinator Onderzoek en Dienstverlening van de opleiding Communicatiemanagement aan Howest.